This is the heartwarming moment when a veterinarian was caught on camera comforting a dog who was in desperate need of assistance. The dog miraculously escaped a fire, but he suffered severe burns as a result. Thankfully, a kind stranger brought him to a veterinarian clinic just in time, where the staff saved his life. This happened not long after the surgery!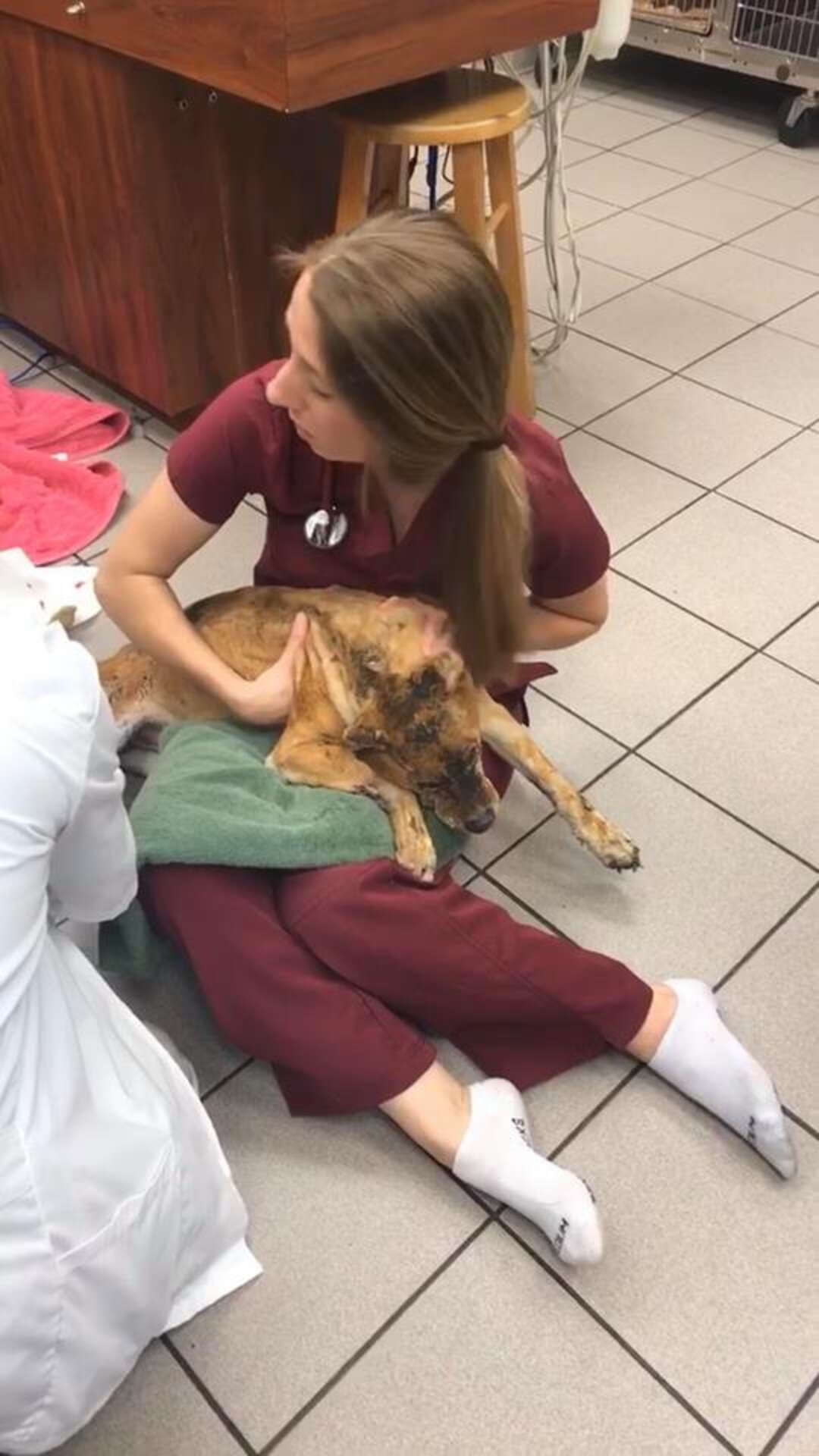 Taka, an adorable 8-year-old Shiba Inu, was nearly killed when he became trapped in a fire. When a neighbor took him to the Care More Animal Hospital in Martinez, Georgia, he had serious burns. Emily Martin, a vet at the clinic, knew they had to act quickly to save the poor dog's life as soon as they arrived, and they did. Taka, on the other hand, had to stay at the clinic for a few more days until he was fully recovered.
Emily began to develop a strong attachment to the dog whose life she had just saved, and the two had formed a special bond in a short period of time!
"I try to treat all of my patients the same way," the vet told THE DODO, "but his case tugged at my heartstrings a little more. When he first came in, he was in excruciating pain… He had burns all over his face, mouth, ears, and belly. But as soon as you sat down next to him and began singing to him, he calmed down."
Taka's family agreed to let him stay at the clinic because he needed a lot of time to recover. But, because the place is closed at night, Emily knew it would be difficult for him to stay there alone, so she decided to take Taka to her house for the night.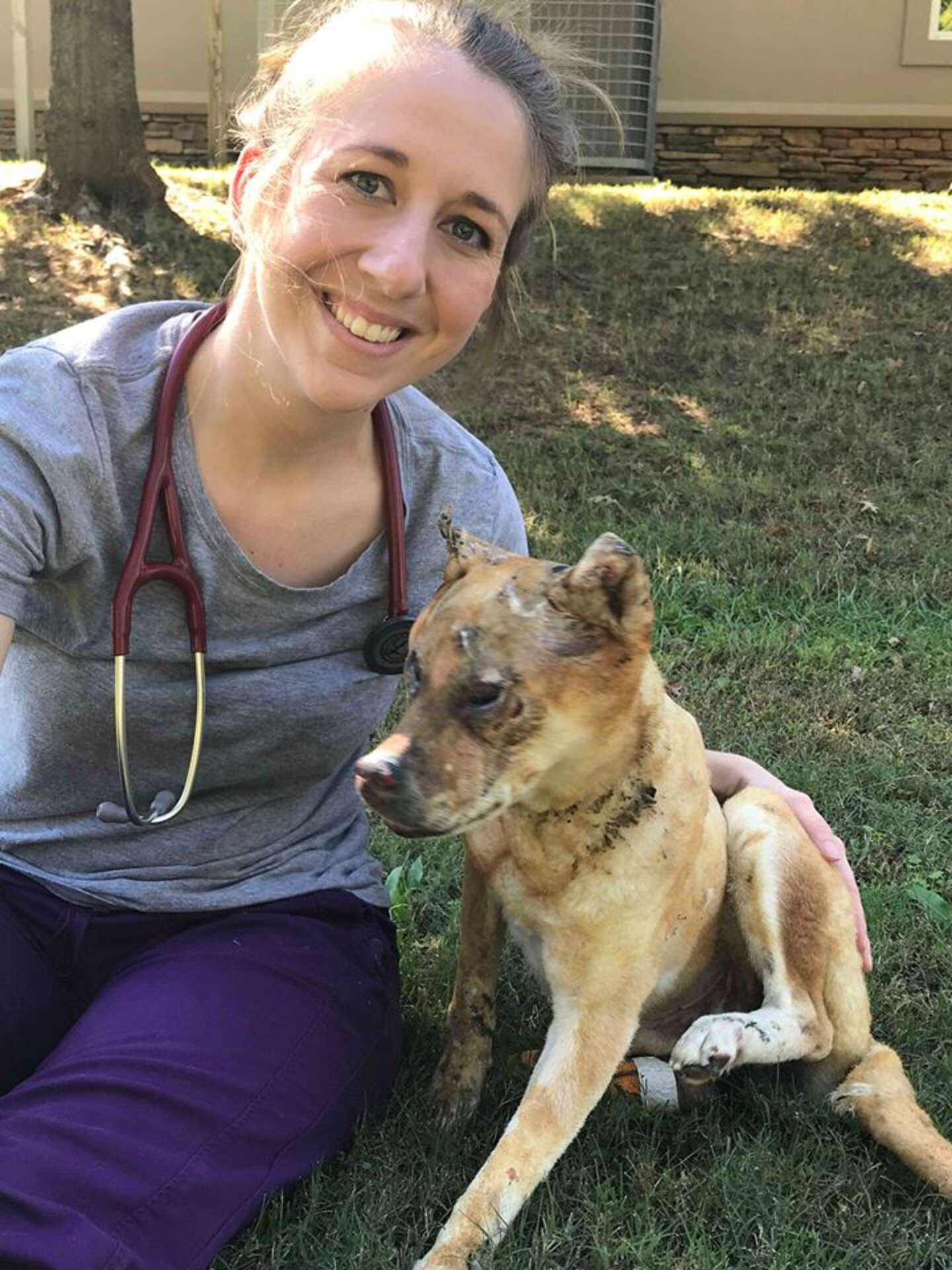 Emily had to look after Taka all night, so she was exhausted when she returned to work the next day. So, when she had a break, she went into Taka's kennel and fell asleep next to him. It was then that one of her coworkers managed to capture a very touching photo of the two of them.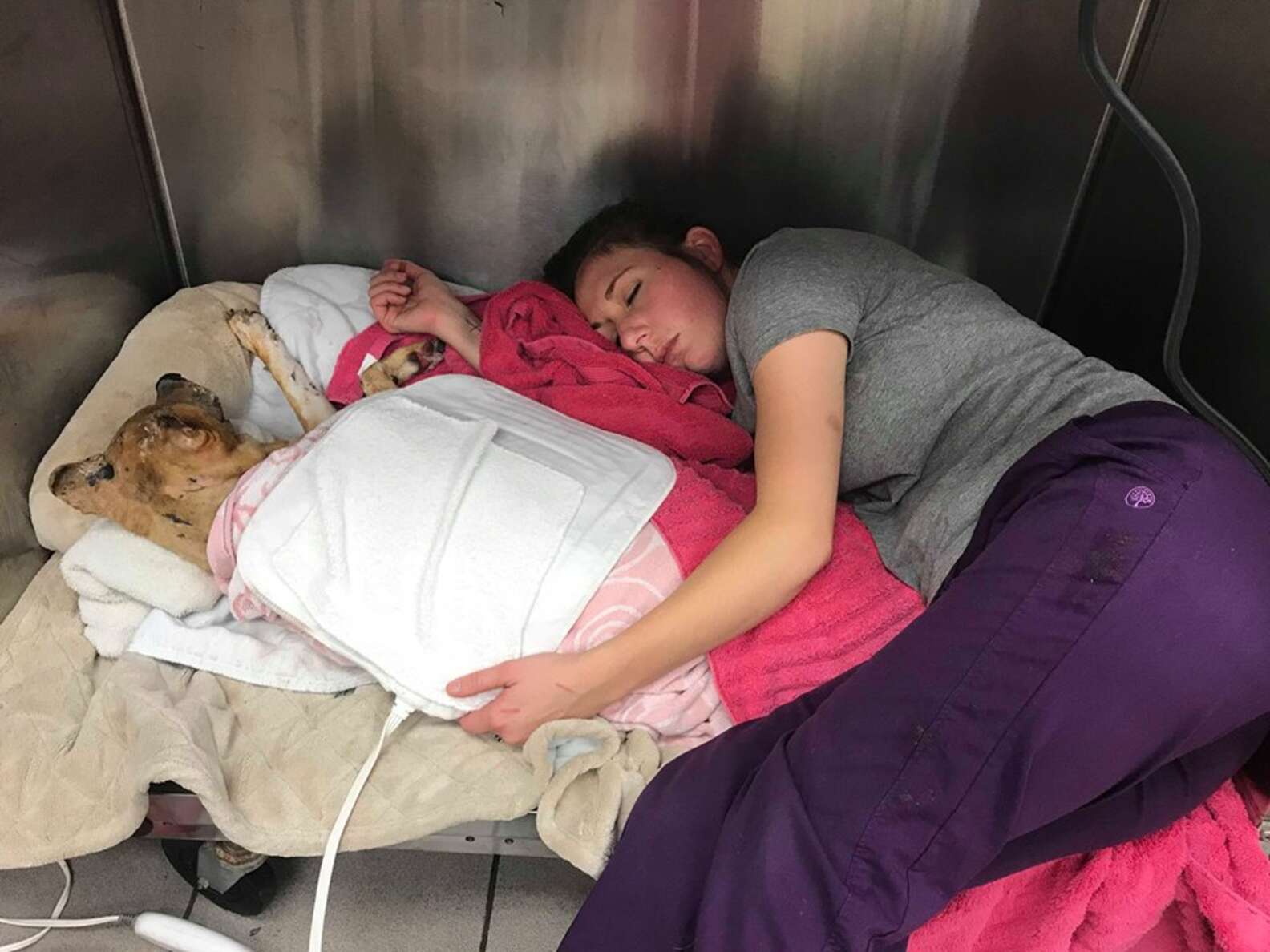 "I was up with him all night at my house, so we were both exhausted the next day," Emily explained. "He's in a lot of pain, so he's not out of the woods yet," says the doctor. "But we're hopeful that he'll be OK."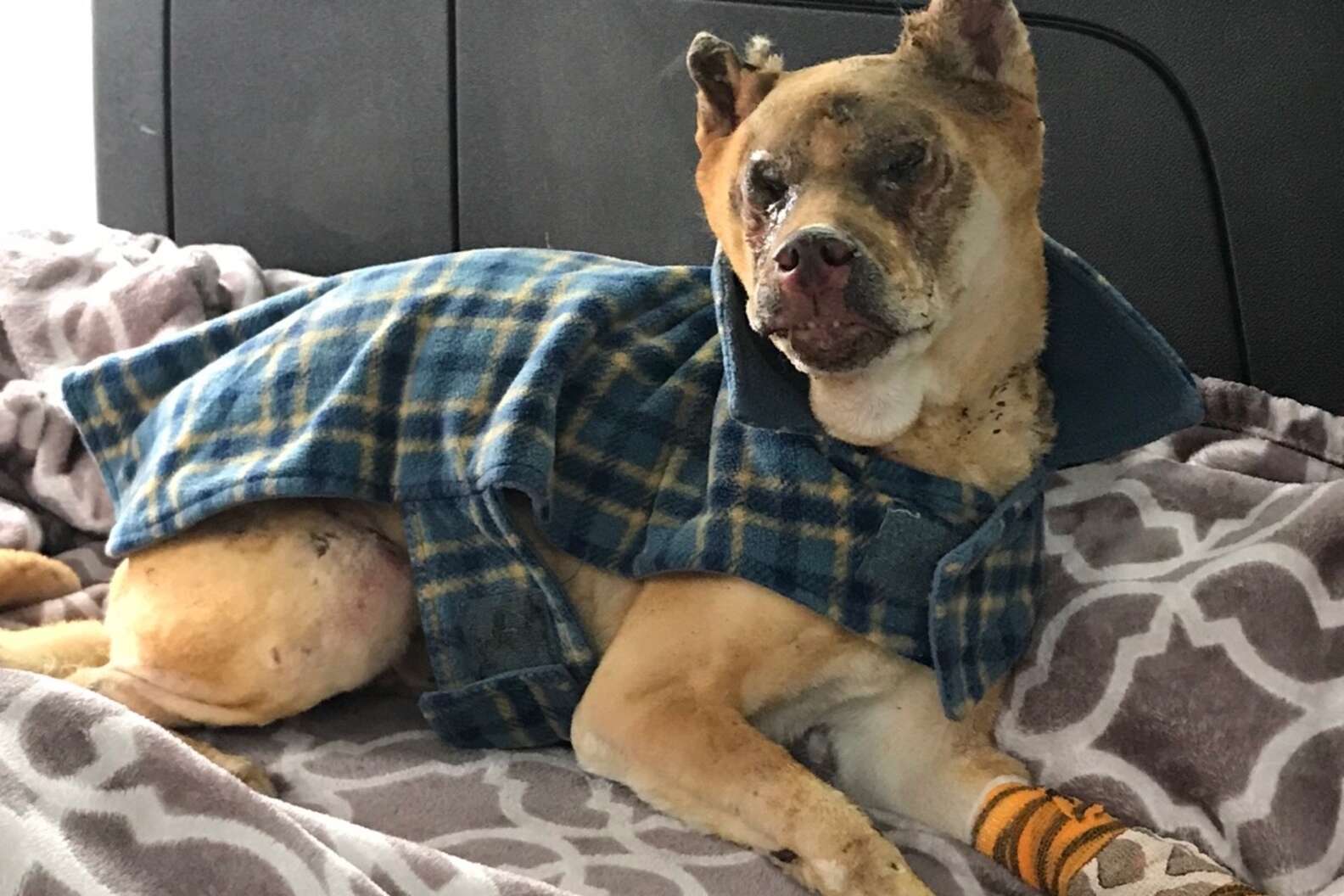 Emily has grown so attached to Taka that she is considering adopting him if the situation ever arises. Meanwhile, Emily, who is also a mother, already has five rescue dogs in her home!