In June 2013, two amazing dogs began a love affair. Diva, a 3-year-old Staffordshire, was head over heels in love with Joey, a 13-year-old shepherd mix. It resulted in a pregnancy two months later.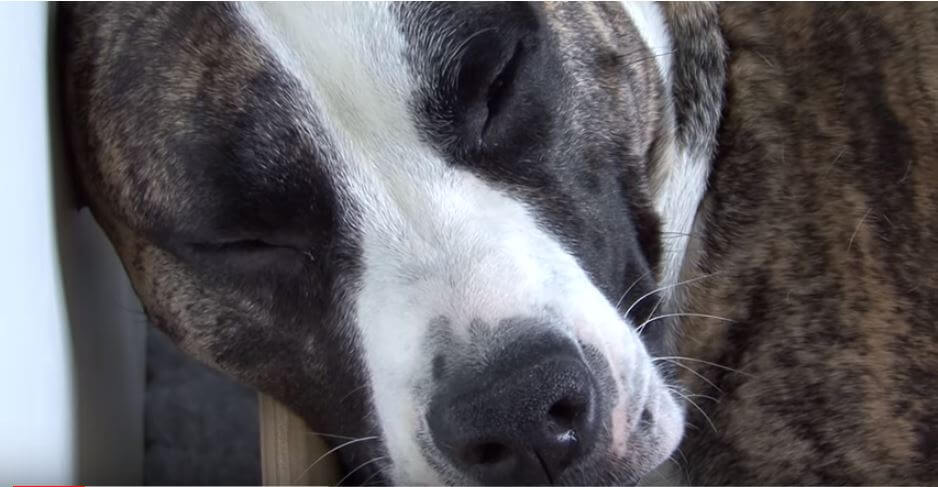 Of course, Diva's father Pepijn couldn't help but notice her massive baby bump growing, and there was a good reason for it. Diva went into labor with her litter of little miracles after only 59 days — 13 little miracles, to be exact! Diva was a new mother, so she was a little "spooked" when the first puppy appeared. Fortunately, her parents were present to assist and support her. When Diva decided to sit down and get into a more comfortable position, she quickly realized what was going on and calmed down for the remainder of her delivery.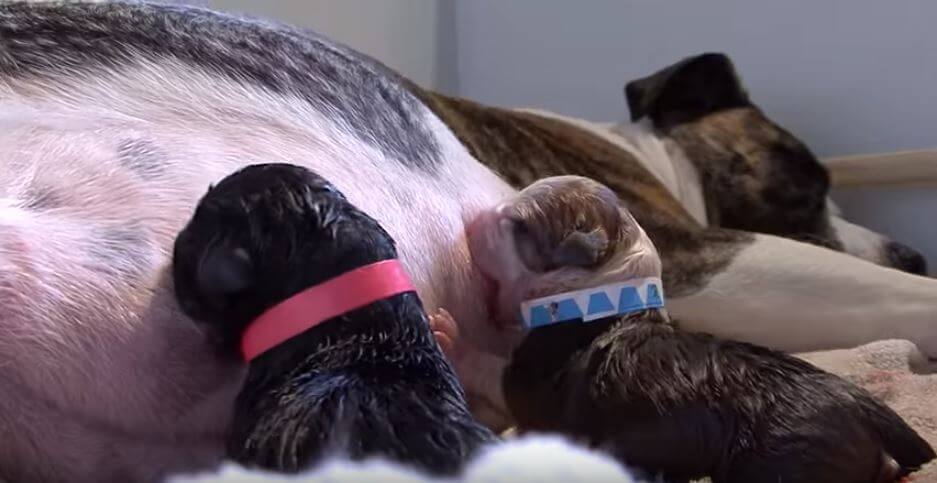 … And guess what else? All 13 puppies were alive and well! Watch the video below to see how the exciting event played out.
Witnessing the miracle of birth, whether a mama is on two or four legs, is nothing short of amazing. Please SHARE this with your Facebook friends!
Please be aware that this video contains some graphic footage of Diva giving birth.
Photo credit: Youtube channel Pepijn Werkman