In one very moving scene, a wild elephant seems to recognize a man who saved his life over ten years ago.
Dr. Pattarapol Maneeon had a heartwarming but unexpected reunion with an elephant he had treated 12 years ago. In 2009, an elephant named Plai Thang, now 31 years old, became seriously ill. When a team of volunteers found him in the wilderness of Rayong in eastern Thailand, his chances of survival were very small. Poor creatures suffered from several illnesses such as trypanosomiasis, anemia, and stiff legs, and had difficulty eating and drinking water.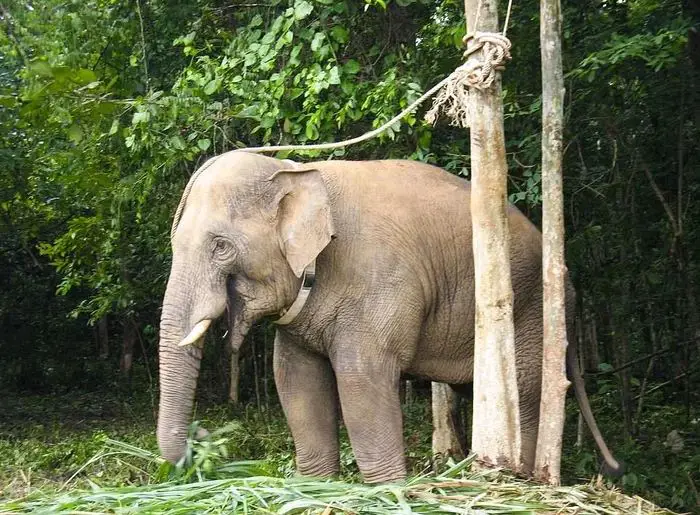 The elephant was immediately taken to the Forest Industry Association and Dr. Maneeon treated and cared for him until he miraculously recovered a few months later. He was then released back into the wild in the same area where rescuers first found him.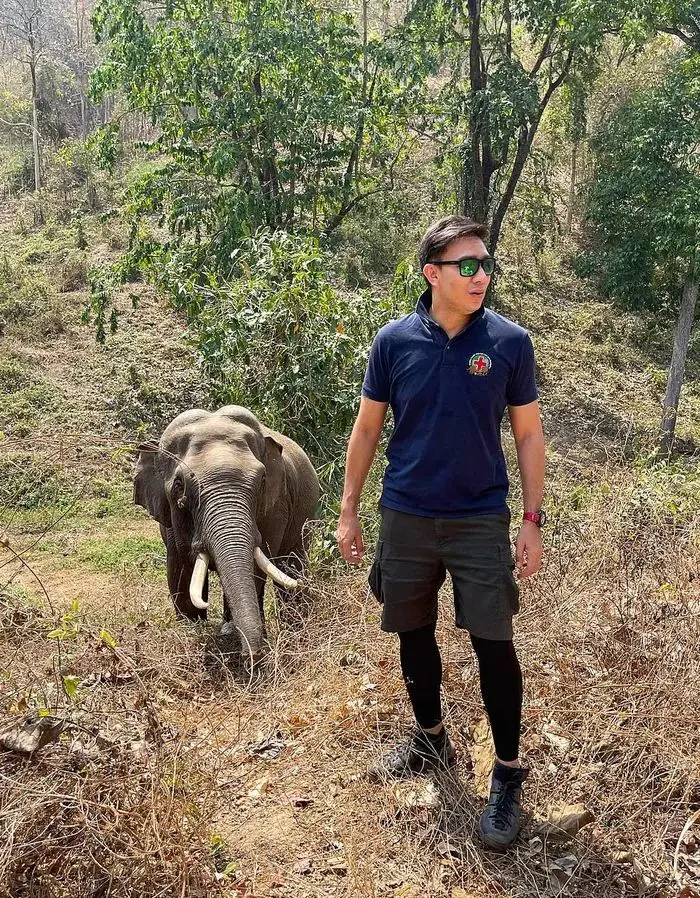 Earlier this month, the veterinarian caring for Plai Thang discovered an old friend while exploring the area. But he wasn't sure if the elephant would recognize him until after such a long time. In any case, the vet waved at him. And as soon as he realizes that the person waving at him is the same person he treated him 12 years ago, the elephant runs to show his gratitude to him again.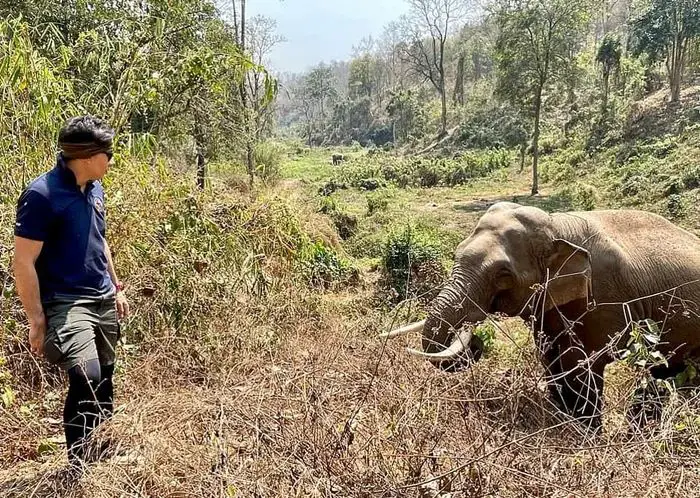 When approaching Dr. Maneeon, Plai Thang reached his trunk to touch the hand that saved his life. A moment surprised by cameras! Later, the veterinarian explained that when he first noticed Plai Thang, he knew it was him from the sounds he made.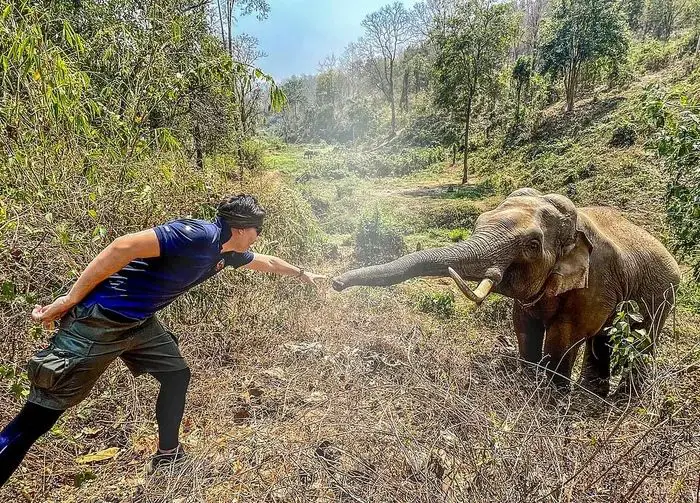 "I remember the sound very clearly. "The noise of Plai Thang is very distinctive," the veterinarian told the local news agency. "Plai Thang was very aggressive when we first met. His body was weak and he could not fight other elephants. It took him a long time to heal, but we learned that he is very smart and takes care of himself.
"We recently met again," said Dr. Maneeon. "We remembered each other and greeted each other. It was a very special moment. I hope this can inspire everyone to appreciate the work humans do with elephants."