A young child named Belal drew a picture of a deer in the Noakhali River, and wildlife photographer Hasibul Wahab used his camera to capture some incredible images of the animal. Even though he was only a teenager, the youngster went into the river to save the deer when he observed it battling in the water on a wet day.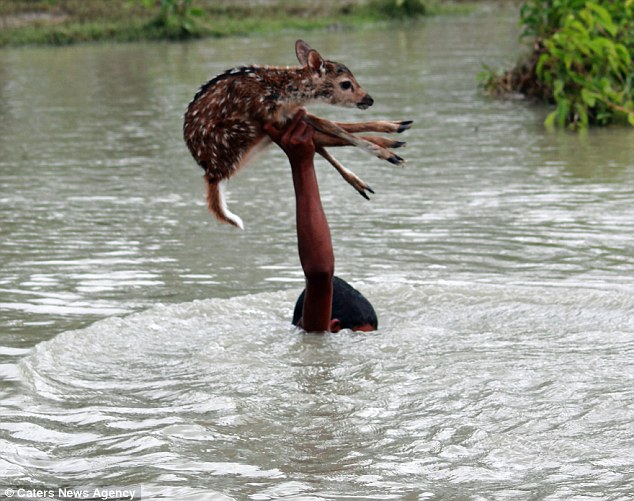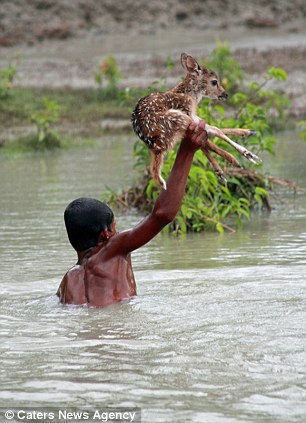 Without pausing for a second, the gallant Belal hoisted the deer in one hand and swam to the landing area. Belal is prepared to put his life in danger to protect this helpless animal. The photographer who arrived at the ideal moment got this scene on camera.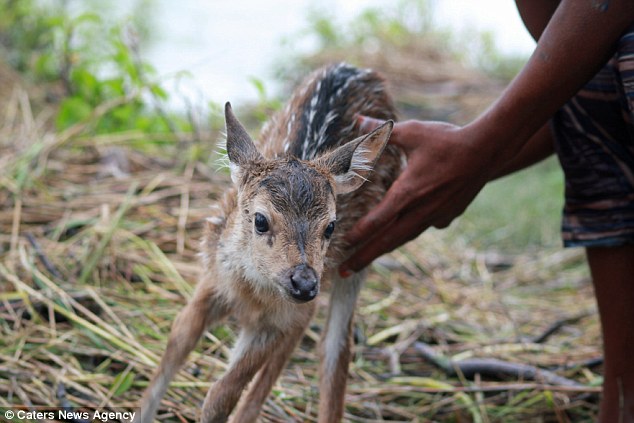 Unfortunately, unanticipated floods during Noakhali's rainy season resulted in the deaths of several animals. But many kind locals will make every effort to save as many as they can. The deer is now secure thanks to this courageous child. Please feel free to tell your relatives and friends about this!