In one of the sweetest encounters you'll ever see, a Golden Retriever befriended a curious whale shark. The two cute creatures even kissed, and this moment was captured on camera by the puppy's human mother!
Australian diver Jade Pursell often takes her dog Sailor on the boat. But recently, she witnessed a scene she thought she will, after her beloved furry friend encountered a sea creature, for the first time. The pair were sailing off the coast of Australia near Ningaloo Reef when a 22-foot whale shark surfaced beside their boat. Jade's heart immediately filled with joy, the moment she saw her dog have a very intimate encounter with the whale shark.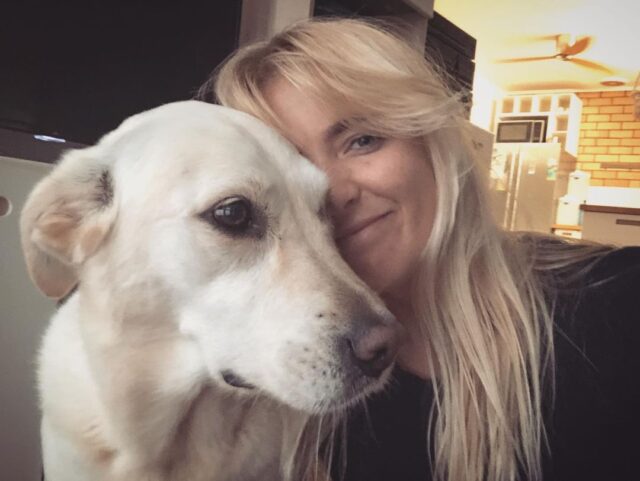 "Sailor never met a whale shark," said the diver. "I always wanted her to do it, but it was so much better than I could have imagined. I told her not to touch it, but none of them listened to me. Sailor sniffed and kissed the shark.
She was worried at first because she didn't know how Sailor would react, but Jade's worry disappeared the moment she saw her dog gently touching her nose with a shark's.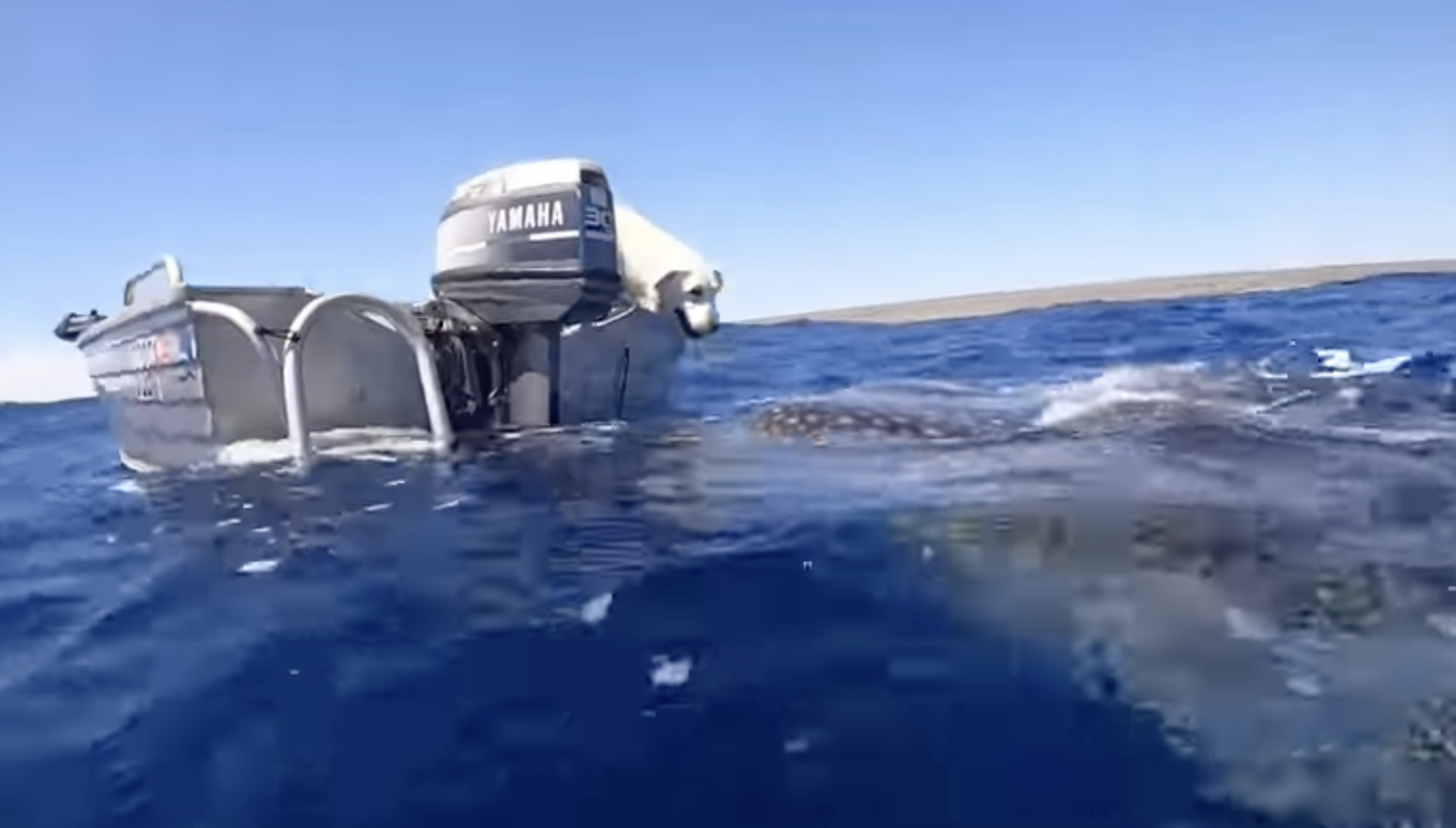 "I was so happy," she explained. "Seeing her meet a whale shark, to be honest, I felt very happy. The animals were amazing and it couldn't be better. My initial concern was that she might trust the shark or touch it. Once the shark was near her, I knew I had nothing to fear."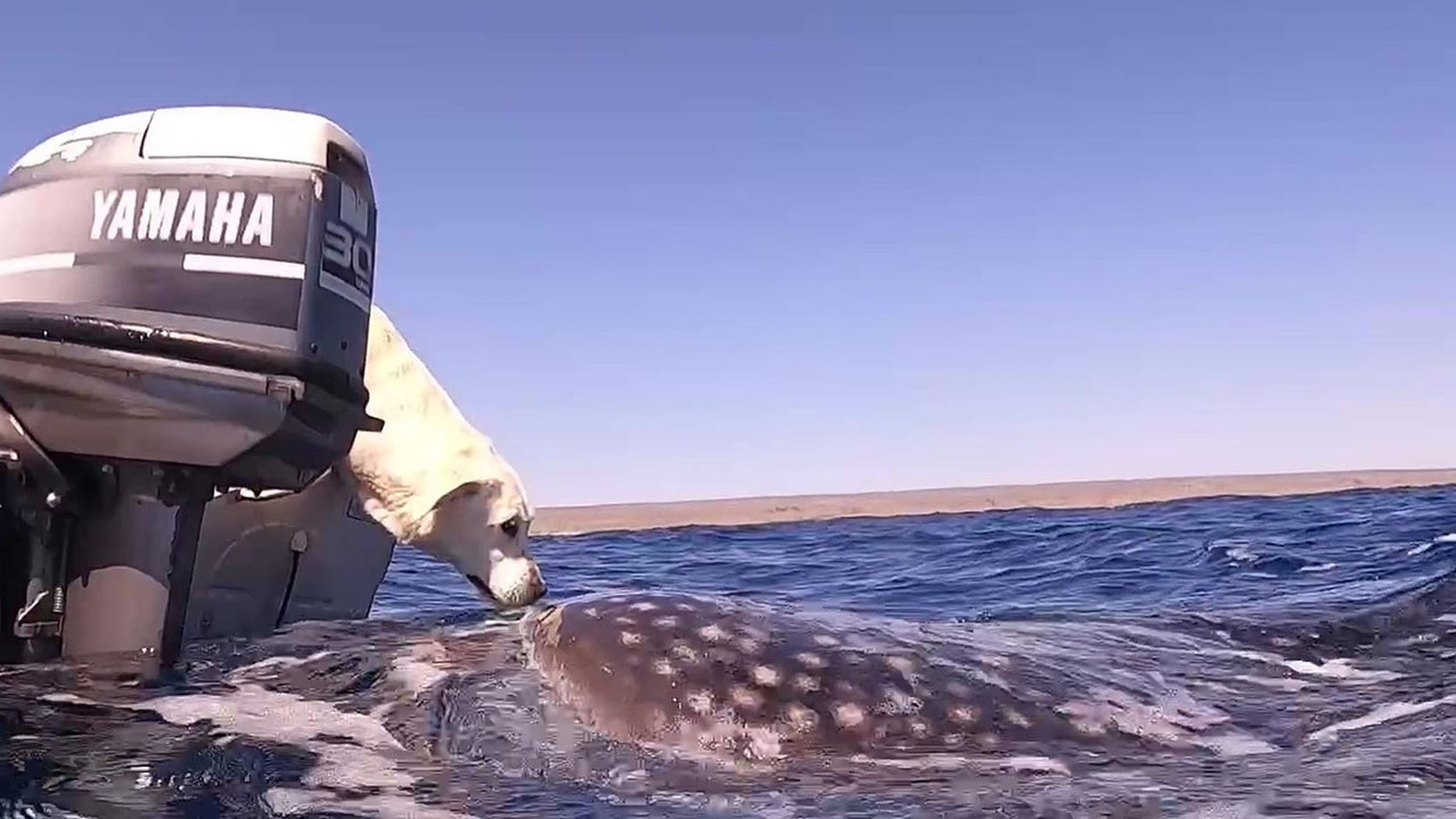 Sailor may be the first dog to kiss a whale shark, and her mom couldn't be more proud. Luckily, Jade recorded a moment of great interaction between the two animals!
"It was a very harmless interaction." said Jade. "I am so lucky to have seen this. It's pretty special to think that Sailor is probably the only dog ​​in the world to have kissed a whale shark."
Below is a rare encounter!