There is no greater dream for those who adore marine life than swimming alongside its magnificent creatures. However, sometimes a life isn't enough to fulfill that ambition, but as it turns out, some are luckier than others!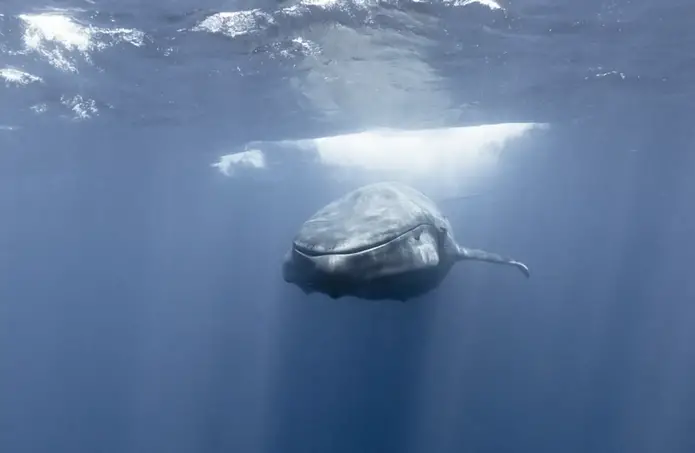 This group of sea free divers has always wanted to get up close and personal with a blue whale – the world's largest giant! Their dream came true recently, and they even captured the once-in-a-lifetime experience on camera, and the results are nothing short of incredible!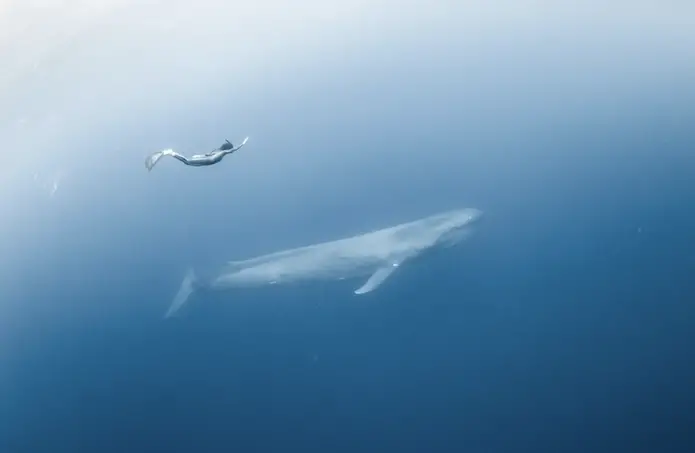 Marianne Aventurier, a psychomotor therapist, and Alex Voyer and Alex Roubaud, both talented underwater photographers, have all traveled around the world in search of the elusive blue whales. They did, however, come face to face with the enormous creatures off the coast of Sri Lanka.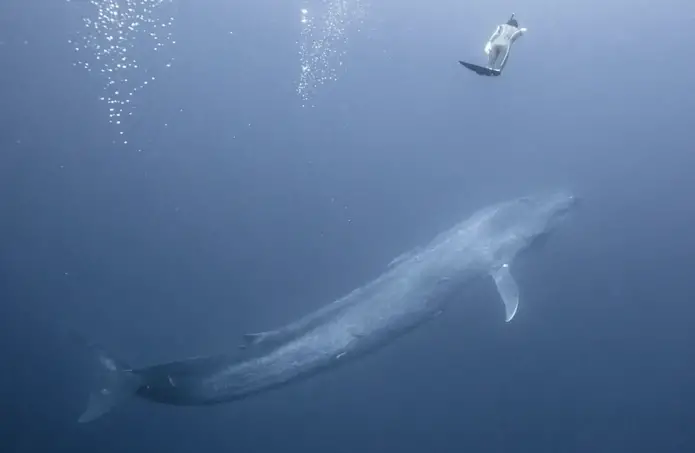 "Swimming alongside the blue whale was one of our wildest and most inaccessible dreams," Marianne explained. "And here [in Sri Lanka], we were fortunate to come across a large group of sperm whales. They could be one to fifteen subjects divided into groups that are quite close to each other."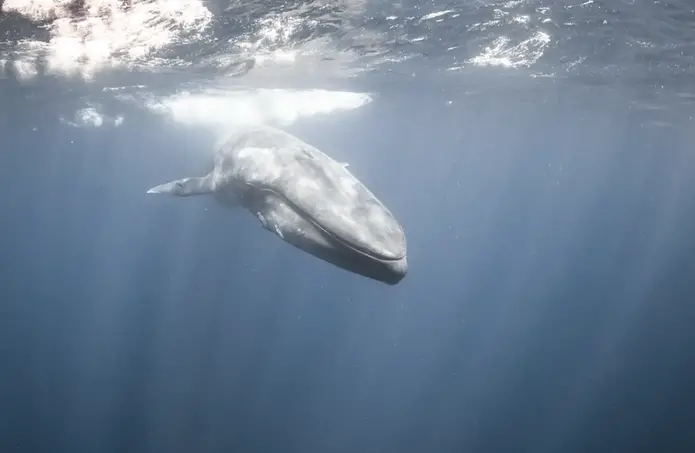 Fortunately for them, the three divers had not one, but two encounters with these magnificent creatures during their trip. The group spent nearly 40 hours in the water for what they describe as a once-in-a-lifetime opportunity.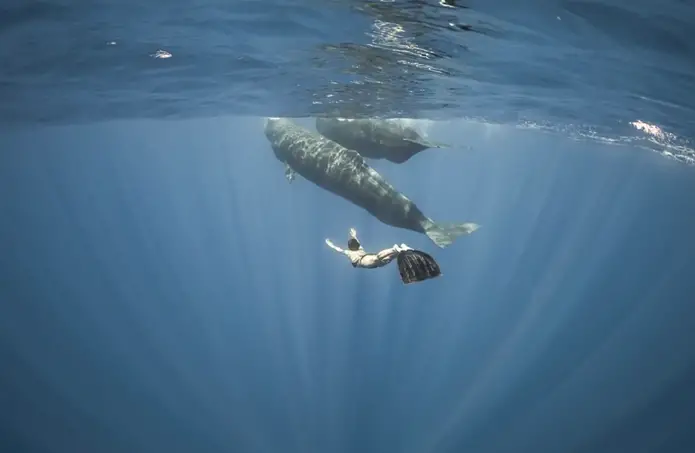 "Finally, after 40 hours at sea, we were able to meet the blue whale's eyes twice. It took forty hours for a few seconds of meeting, but it was worth it," Marriane said. "I was preparing to return to the boat when I found myself face to face with her [blue whale]! She swam over to me. I shifted, looking for her eyes, which are difficult to find in such large animals! She is sublime, she is covered in remora."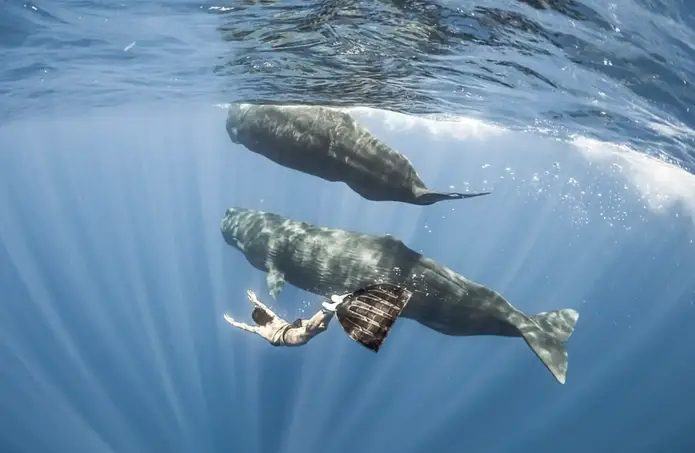 During their incredible diving trip, the group also had the opportunity to swim alongside a group of sperm whales, who were very curious about the divers! "We were fortunate to come across a large group of sperm whales," the woman explained. "Some slept, but most went a little deeper, and one of them stopped for a few minutes to watch us."