We all know that dogs are the most loyal companions anyone can dream of, but at the same time they are also the most defensive. Especially when the dog's friend is a two-year-old girl. In the cutest scene I've ever seen, a faithful golden retriever protects his mini-human best friend from being scolded by her mother. The video went viral on Douyin, the Chinese version of TikTok.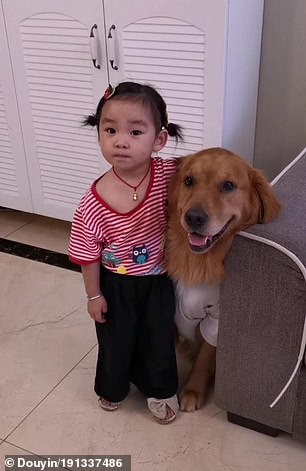 Since two-year-old girl You You came into this world, Harry the family puppy has always had a special relationship with her. But these two aren't just best and inseparable friends. Because the gentle dog is the guardian angel of the little girl. Always overprotective. This time the little one You You ruined her mom's face cream, and her parents scolded her. But her faithful furry companion is ready to protect her as always. Just like that, the mother caught the moment on her cell phone and the footage went viral.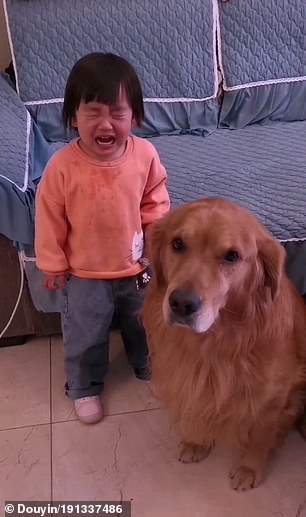 Speaking to MailOnline, the woman, who identified herself as Ms Sun, explained the moment. "Honestly, I was really upset," she said. "I just bought the cream and half of it is gone. My baby started crying because I yelled at her quite aggressively."
Of course, the mother's anger dissipated as soon as she saw Harry protecting You You by placing his front paws around her. At this touching scene, the mother immediately calmed down. But in the past, she even tried to educate Harry about his overprotective behavior.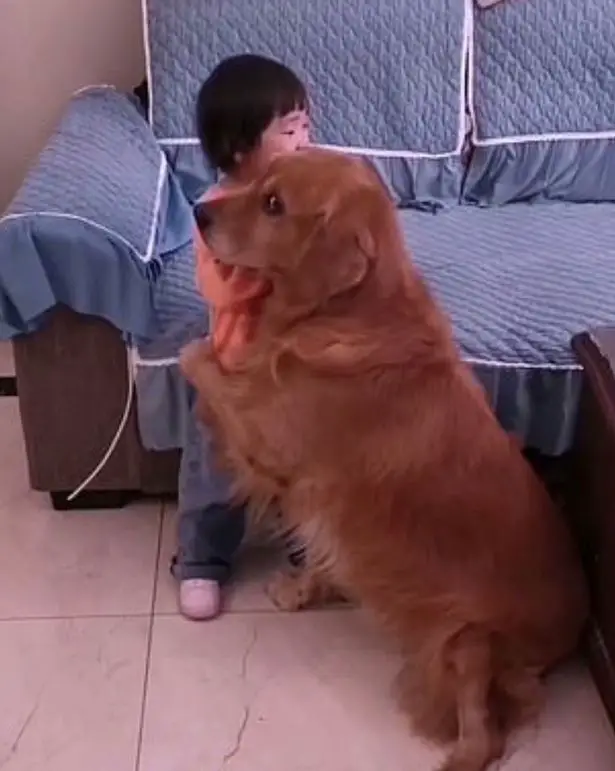 "Get up. Stop protecting," the 32-year-old woman said. "I was still angry, but I found it pretty interesting. It was very heartwarming. If you treat your dog properly, they will find a way to express their love."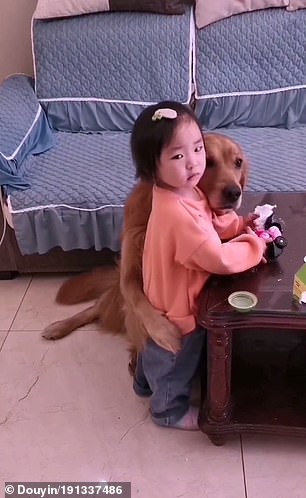 As Ms Sun said, Harry always behaves this way when his little friend has trouble with her parents. "Whenever we speak to You You in a harsh tone, he came to her and tried to protect her with his feet," the mother said. "He will protect the child with his life."
Check out the heartwarming moments here: