We all know that kids and cats get along very well. But I never imagined that a baby would bring so much joy to a large feral cat. But when this cute little kid meets a lion at the Atlanta Zoo, the result is heartwarming.
An 11-month-old baby dressed as a lion cub visits the Atlanta Zoo with his parents and godfather Cami Fanning. Most visitors found the sight of a cute little child adorable enough, but little did they know ​about how a toddler's visit would turn into such a beautiful scene.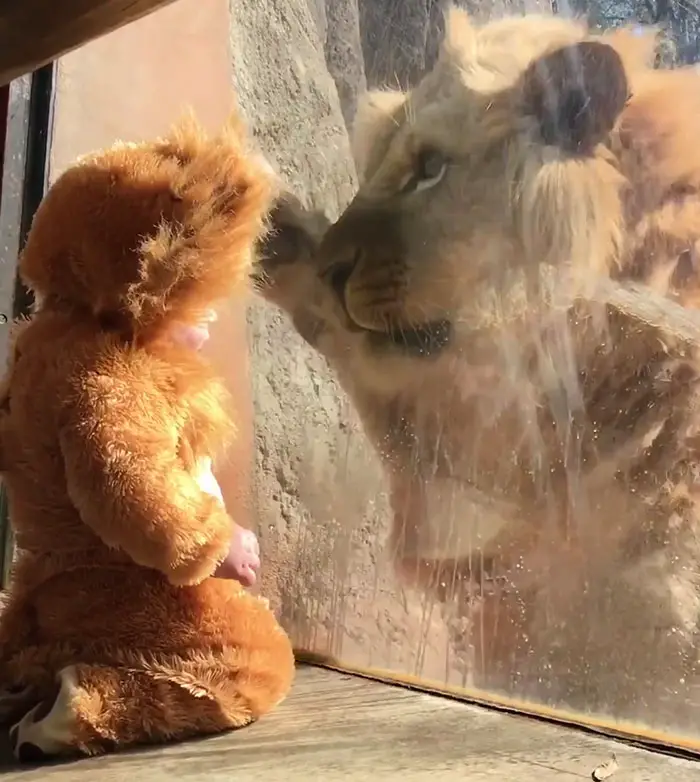 "My best friend and I took our 11-month-old godchild to the Atlanta Zoo for a family outing," Cami wrote in the video's caption. "Our godchild's name is Aryeh, which means lion in Hebrew, so his mother packed his lion costume."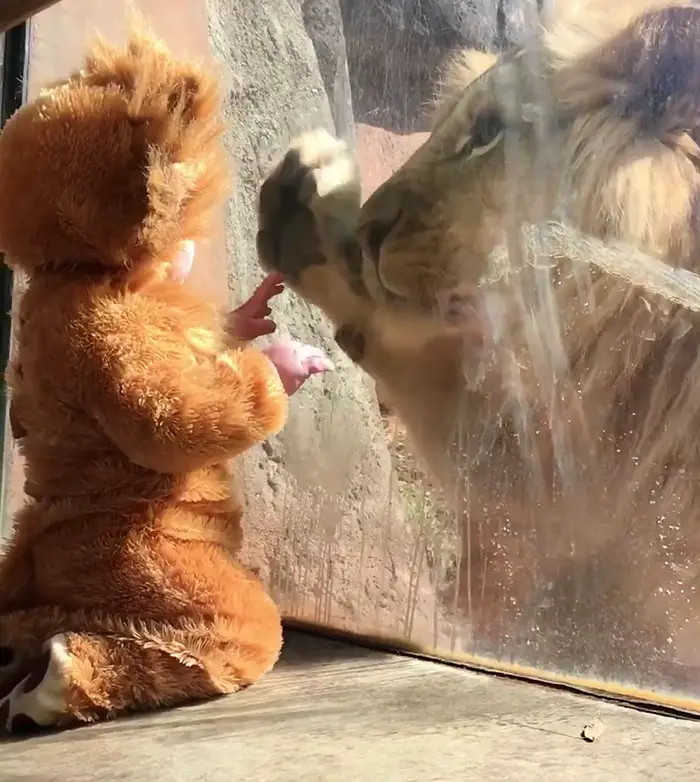 As they approached the lion cage, a baby named Aryeh stopped in front of the glass wall and started looking at the giant feral cat from the other side. But apparently the great lions were much more fascinated by his visitors than anything else. "The lions immediately took an interest in our lion cub, and soon became impatient and ran straight to the glass," wrote the godfather.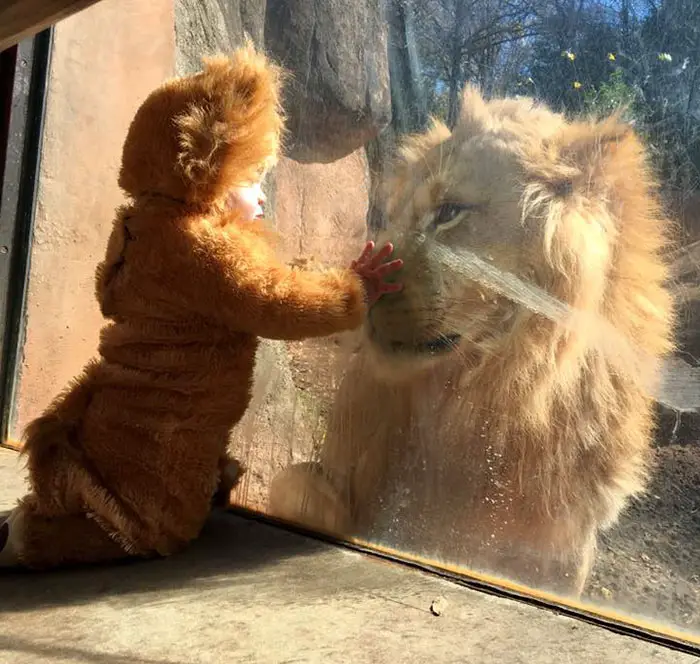 Cami stole the hearts of millions shortly after uploading his adorable video online. "Aryeh was completely unfazed and talked to the lion for a few minutes," the man wrote. "Amazing! Great memories of our first little family outing."