On social media, a moving video of a massive 1400lb Kodiak bear finding comfort in the arms of a human companion has gone viral. At the Orphaned Wildlife Center in Otisville, New York, a sweet scene was captured on camera. Jim Kowalczik, the center's owner, caresses and cuddles Jimbo, a 23-year-old Kodiak bear.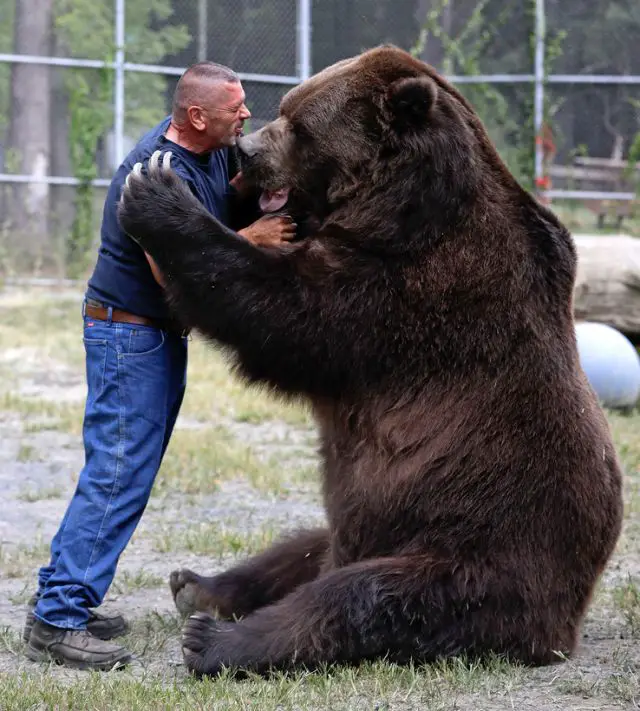 The huge bear was born in a California wild park in captivity. When he was a cub, he was brought to the center. However, releasing him into the wild was out of the question because he wouldn't survive. As a result, Jimbo became a member of the Kowalczik family. More importantly, he isn't the only bear with whom Jim and Susan Kowalczik spend their time. This caring pair has dedicated their lives to assisting injured and orphaned animals since 1996.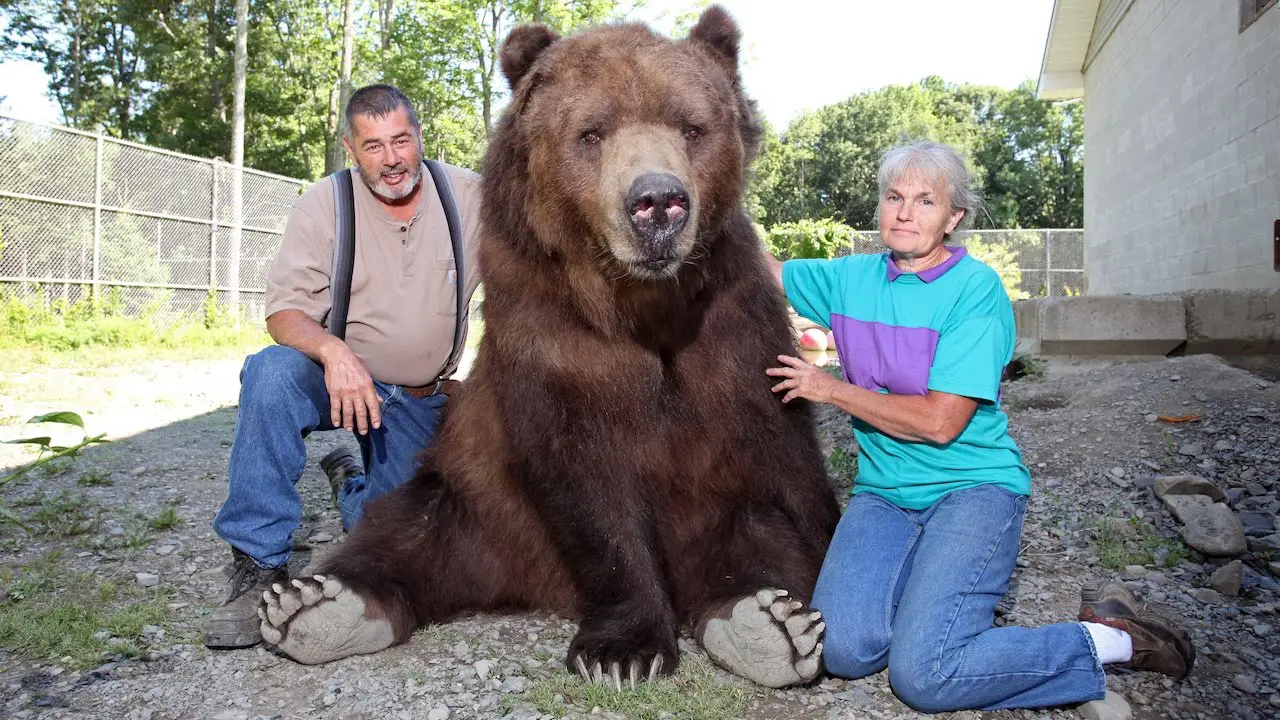 They now live with 11 bears on their 100-acre ranch, including Kodiak brown bears and black bears. Jimbo is the family's heaviest member, weighing 1400 pounds and standing 9-and-a-half feet tall. Despite this, he might easily be referred to as a gentle giant due to his soft-hearted disposition.
They added, "The bears are like our children. That's how much we adore them, and they return the favor. They adore you just as much as you adore them. Our bear family is just like any other."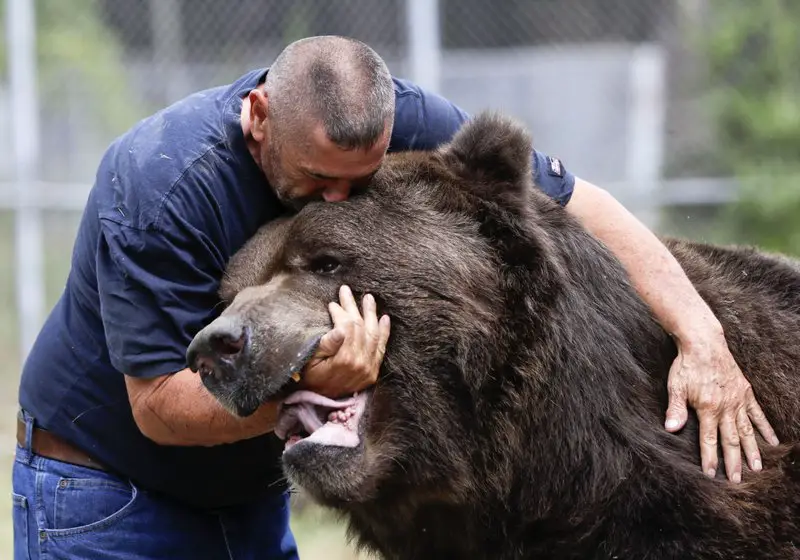 When Jim approaches Jimbo, despite his immense stature, he acts like a child. They've always shared sensitive moments, and the colossal bear has always relied on his caretaker for solace. But now, more than ever, he requires his assistance. Jimbo has been sick, which makes him very uncomfortable and upset, but things are starting to calm down after Jim provides him "some extra love."
Here's a video of this couple sharing a sweet moment: